Parish Watch
Staff member
Joined

Oct 29, 2002
Messages

35,611
Location

East of Suez
The Biggest Fish Caught in Greece in Recent Memory​
By
Tasos Kokkinidis
February 22, 2022
A gigantic tuna fish weighing more than 400 kilos (880 pounds) was caught by a
fisherman
in
Greece
on Monday in what has been described as "the catch of the decade."
The three-meter (10 foot) long fish was caught off the town of Kyllini, on the Peloponnese by Costas Hatzipapas.
From Greece, the fish will be transported to Japan​
He told public television ERT that the tuna will be sold in Japan where there is a great demand for the fish.
In recent years, opening day fish auctions at Tokyo's Tsukiji fish market and Toyosu Market have seen record-setting prices for tuna, reflecting market demand.
Until Monday one of the largest tuna fish caught in Greece was in 2019 when a group of
fishermen on the island of Naxos
caught a fish which weighed 288 kilos (636 pounds) and measured 2.74 meters (9.13 feet) long.
Full Article:
https://greekreporter.com/2022/02/22/biggest-fish-caught-greece/
It must be noted, that this is not remotely near the record for a tuna, which stands at a 1,496lbs: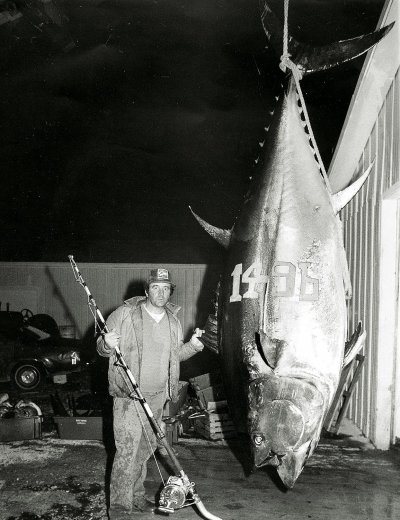 Story here:
https://www.marlinmag.com/bluefin-tuna-record-revisiting-history/