This site,
The Laurence Hutton Collection of Life and Death Masks
, exposes the faces of many historical figures in a way that portraiture fails to capture. Those who were photographed, such as Lincoln, don't need their mortal images confirmed. However those who lived prior to photography are given a new lease of life, as it were, by the plaster casting of their faces immediately after death, or well after death (as in the case of skulls e.g. Robert I of Scotland) or in life (life masks). I get a real sense of their personal character in the faces represented, and, prompted to do some shallow research on Wikipedia, discovered many I had never heard of before. I wish there were more.
Link:
http://library.princeton.edu/libraries/firestone/rbsc/aids/C0770/index.html
Sample: Oliver Cromwell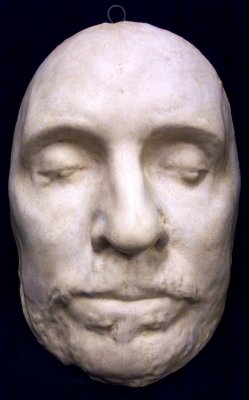 If you have any other sites such as this, please link them here.
Last edited by a moderator: