Joined

Dec 22, 2014
Messages

6,449
Reaction score

12,159
Points

289
Location

Wessex and Mercia
The Gomphothere, also known as the American Mastodon, is an extinct south and central American proboscidean, resembling the elephant and is thought to have become extinct 8 to 10,000 years ago.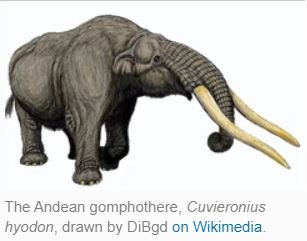 And yet, this pottery artefact from Tiahuanaco has been dated to around 800 AD.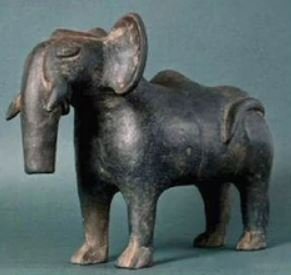 Furthermore, in his Journal of a Residence and Travels in Colombia During the Years 1823 and 1824, explorer Captain Charles Stuart Cochrane R.N., who had resided and travelled in Colombia for some time, recorded sightings of "carnivorous elephants," (i.e. mastodons, which were then suspected of having been carnivorous) in the Colombian Andes near Cartago, just below the snow line.
"From a small chain of hills, near to this range of mountains [the Cordillera Occidental], with a good glass, have been seen numbers of the carnivorous elephants, feeding on the plains which skirt these frozen regions: their enormous teeth have occasionally been seen; but no one has yet succeeded in killing one of these animals, or, indeed, in getting near to them."