Joined

Aug 9, 2001
Messages

12,239
Vostok Island on Google Maps: Tiny Pacific Ocean land mass sparks conspiracy theories

​

A strange, dark mass in the middle of an island on Google Maps is blowing up social media with speculation — with some users suggesting that it's a "censored" destination.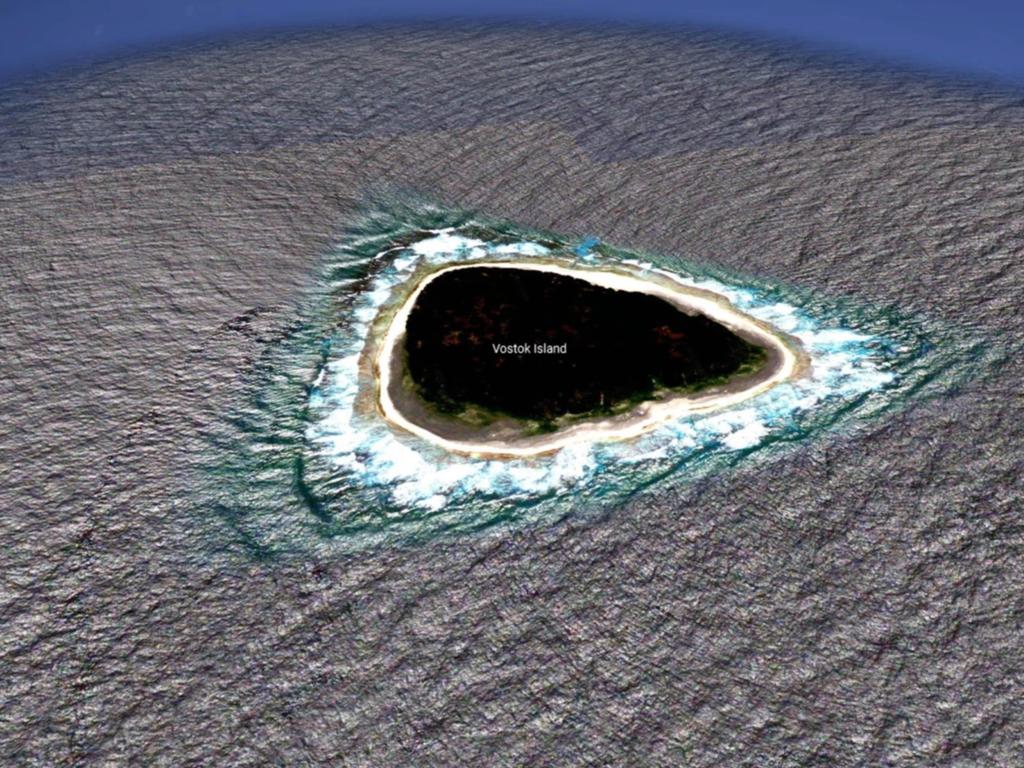 The image of
Vostok Island
, an uninhabited coral island in the central Pacific Ocean, was shared to a popular Reddit thread that discusses unusual Google Maps finds.
"What the f**k this looks nothing like an island,"
user Kokoblocks
wrote alongside the screengrab of the triangular island.
The tiny island appears to have a hollow, black centre, with only the sandy beach surrounding it being visible.
Some speculated that it was a secret military base.
"Looks censored for some reason," user KorvisKhan commented.
"My first thought was that it's censored. It wouldn't make sense for a natural formation to be black like that in such a shallow, small atoll/island," added another.
Others offered more reasonable explanations for its appearance: "What you see as black is actually very dark green, it's a very dense forest made up of
Pisonia
trees," user SatisfactionAny20 wrote.
Pisonia trees have become a problem across much of the world and are responsible for the deaths of thousands of seabirds each year.
Nicknamed "bird-catchers", Pisonia trees are found in tropical habitats across the Caribbean and Indo-Pacific.
The trees produce long seeds, covered with a thick mucous and tiny hooks that stick to almost anything that brushes against them.
https://www.news.com.au/travel/dest...s/news-story/25a047dc4f9403aff13ab8b73337d290
maximus otter