Joined

Aug 9, 2001
Messages

6,438
Reaction score

12,787
Points

309
Winter is approaching fast, and our little spikey chums need your assistance. If they don't attain enough weight before the cold weather, they'll starve to death or die of cold.
It needn't be difficult or expensive. As a minimum, just put out a couple of dishes with clean drinking water and food.
The gold standard would be to provide a feeding station that deters other animals from stealing the piggies' food. Simple instructions here: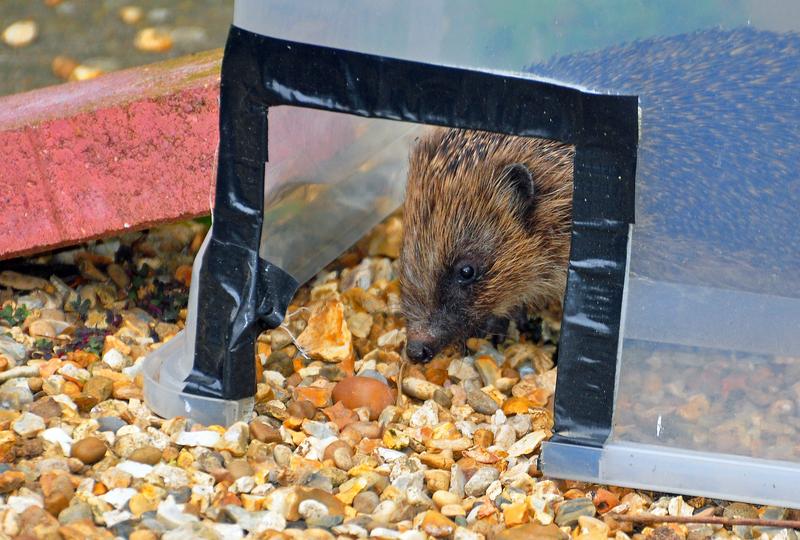 Our feeding station in use
Food can be as simple as cheap, chicken-based puppy food. Don't put out bread and milk, please: it's actively harmful to hogs. Mealworms also are on the no-no list.
Spike's hedgehog biscuits are the ideal solution, and are available from
Amazon
; or most pet shops and garden centres.
If you really want to help, a
hogitat
- either home-made or bought - makes a welcome addition to any garden. (Your garden will also benefit from the bug removal service that piggies offer).
If you're planning a bonfire for Hallowe'en or November 5th, please, please ensure that piggies can't burrow into the pile and use it as a nest. Fence it off, or - at the very least - just light one side to allow them to escape before it's too late.
More info, hints and tips:
https://www.sttiggywinkles.org.uk/
https://www.britishhedgehogs.org.uk/
maximus otter