I thought it would be good to have a thread for Hoodoo specifically, as it's a form of folk magic distinct from Voodoo (with which it's often confused) or other forms of witchcraft.
To start, there's an interesting article in Texas Monthly, about the last hoodoo drugstore in Texas:
http://www.texasmonthly.com/the-daily-post/the-best-little-hoodoo-pharmacy-in-texas/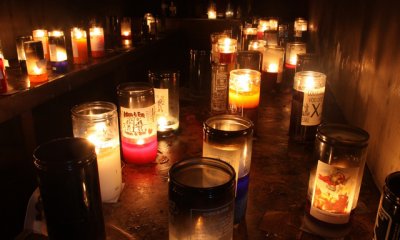 (Excerpt from article)
Once common in the big cities of the Deep South, places like Stanley Drug often started as regular compounding pharmacies but evolved over time, by popular demand, into purveyors of the sorts of candles, incenses, herbs and holy oils sacred to America's hoodoo tradition.
Stanley's general manager Stephanie May says hoodoo is everywhere in East Texas and the South, once you learn how to spot it. A native of the south Arkansas-north Louisiana borderlands, May says it was all around her growing up. But until she inherited Stanley from her uncle some years back, she didn't recognize it.
"Friends and family had always practiced this but I just didn't know," she says. "Keeping a bowl of lemons by your front door because it protects you is a hoodoo thing. The desire to use ammonia to clean everything. That's a
very
hoodoo thing. Those bottle trees? Those are to capture evil spirits. And if you drive through Mississippi now you'll see old TV tubes sitting out in the yard or up in trees. Same thing—to capture evil spirits. Blue around windows and doors? That's for protection. It's all around you and you just don't see it. People are dabbling and you just don't know until you learn about it." (Some even believe that most Texan of holiday rituals—the consumption of black-eyed peas, greens and cornbread on New Year's Day for good luck and prosperity—is a hoodoo ritual.
- See more at:
http://www.texasmonthly.com/the-dai...oodoo-pharmacy-in-texas/#sthash.121cSv7L.dpuf