Joined

Aug 9, 2001
Messages

13,233
The memsahib & I went out for our second-ever metal-detecting trip yesterday, and -
amongst pounds of useless crap
- she found our first ever coin!
The on-call expert tentatively identified it as a low-value coin of
Antoninus Pius
(Roman emperor 138-161 AD). I have looked through a lot of Internet images, and the closest match I've found is to an
as
, a bronze coin of about 24mm (0.9") diameter. Here's my wife's find: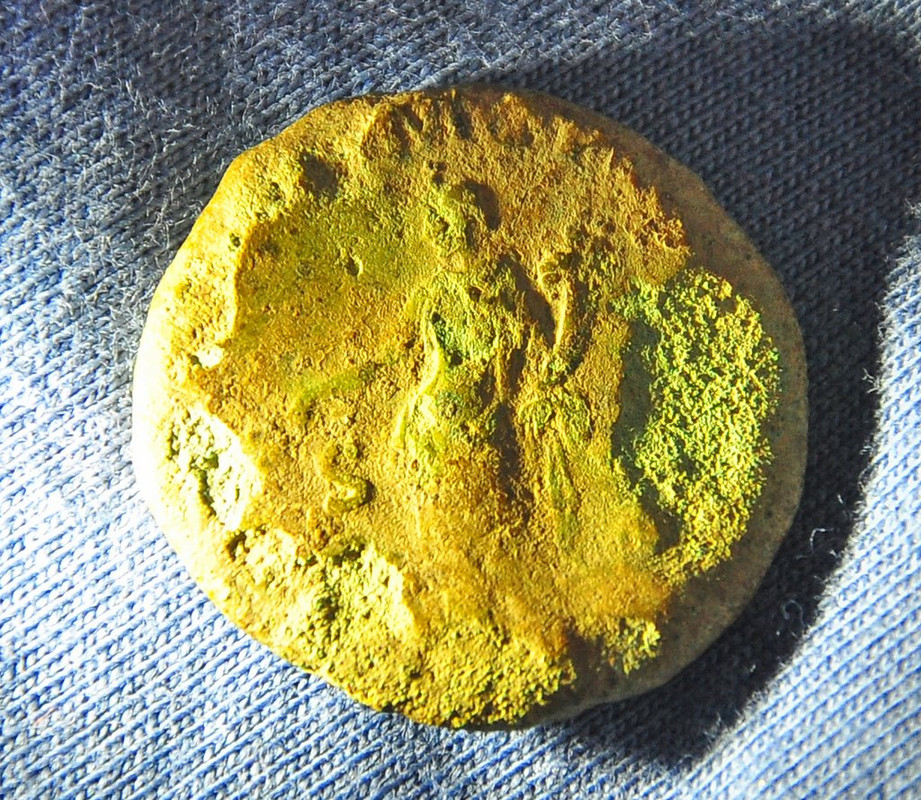 The coin is what I believe detectorists call a "
grottius
", i.e. a Roman coin in tragic condition. Chunks of the figure & lettering have broken away, and the other side is featureless, but
it's Roman!
Our joy is somewhat tempered by the fact that we kept hearing other detectorists shouting to each other, "
Got a coin. Just another hammered, though
..."

We are delighted, and the mem is already planning another outing. Especially as one of the other 'tecs found a gold Celtic coin...
maximus otter