Joined

Oct 13, 2018
Messages

4,092
Location

The Chilterns
Church settles unholy row over £2m Viking Age hoard.
Detectorist found Britain's finest hoard of Viking-age treasure (900AD) on Church of Scotland land in 2014. After rumbling through the treasure-trove Court, he was awarded nearly £2 million reward (items go to the museums). Scottish rules on declared finds are derived from Common law (all to the finder) and
differs
from the rest of Britain (50:50 finder/ land owner). He allegedly promised a cut of the reward to the Church, but felt side-lined by the media interest and renegaded on the verbal deal. The Church of Scotland took legal action for a share of the prize and this has now been settled out of court.
The detectorist is being slated on various detecting forums for being a pratt - if he had given half the reward to the Church (their land) in the first place, he would have been £1 million up without the legal costs and derision. The obvious course now for land owners in Scotland is not to let anyone onto their fields without a written contract on how finds will be divvied up.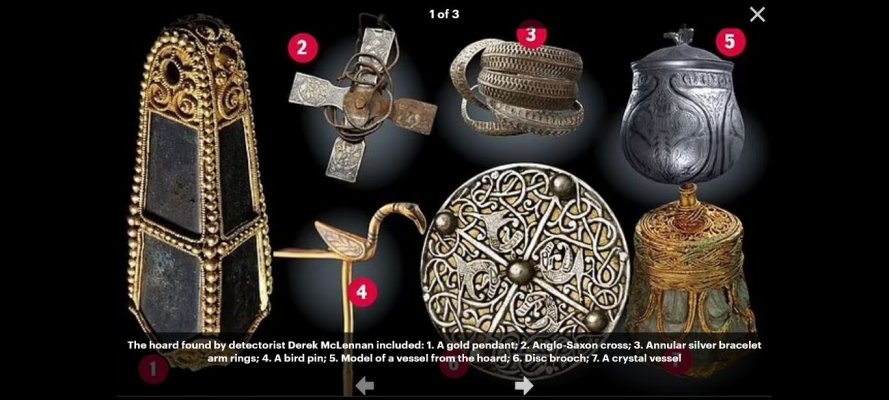 https://www.dailymail.co.uk/news/ar...-Galloway-Derek-McLennan-Church-Scotland.html