Joined

Aug 9, 2001
Messages

6,414
Reaction score

12,684
Points

309
Up early and out on a frosty morning, for the first time in far too long.
(Please excuse the less-than-perfect camera phone pictures).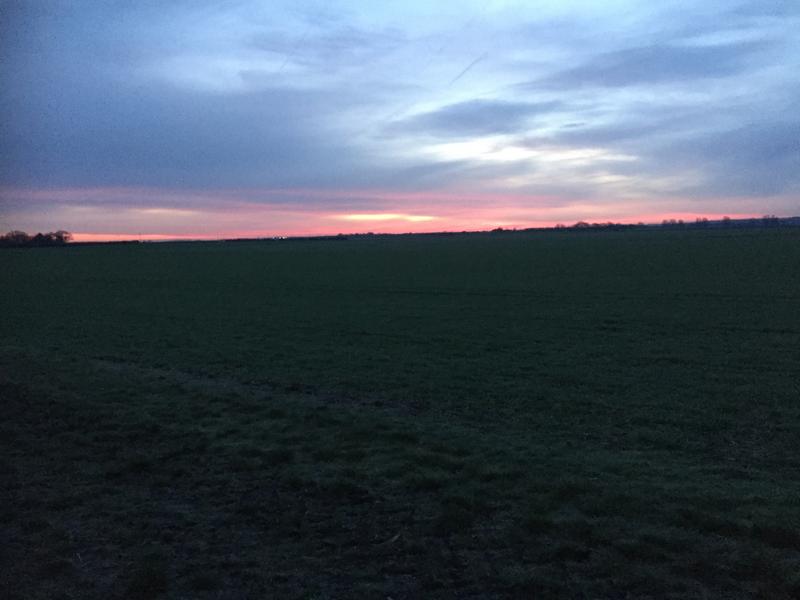 See: there are two seven o'clocks in every day!
A grim reminder that poachers are about: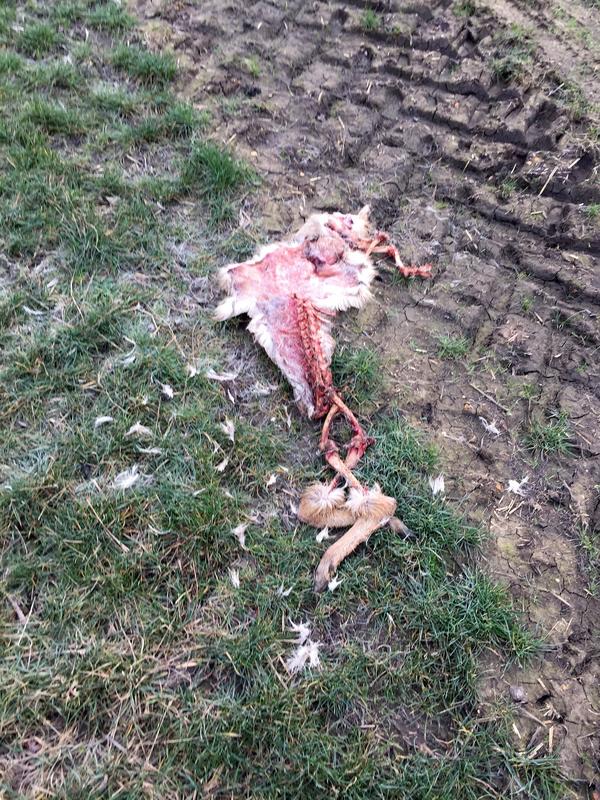 My guess? Run down using lurchers, savaged to death then left to rot. Grrr.
..
At about 0745 I spotted a suspicious-looking lump in a field. Careful study with the Leica bins revealed a
Chinese water deer
, couched and chewing a cud of my farmer's wafer-thin profit margin.
Game on!
The CWD seemed remarkably complacent as I approached. When I reached an estimated 100 yards from her, I confirmed the range using my laser: 110 yards. I set up my
Sako 85
in
6.5 x 55mm
on my quad sticks, pausing only to take one last photo: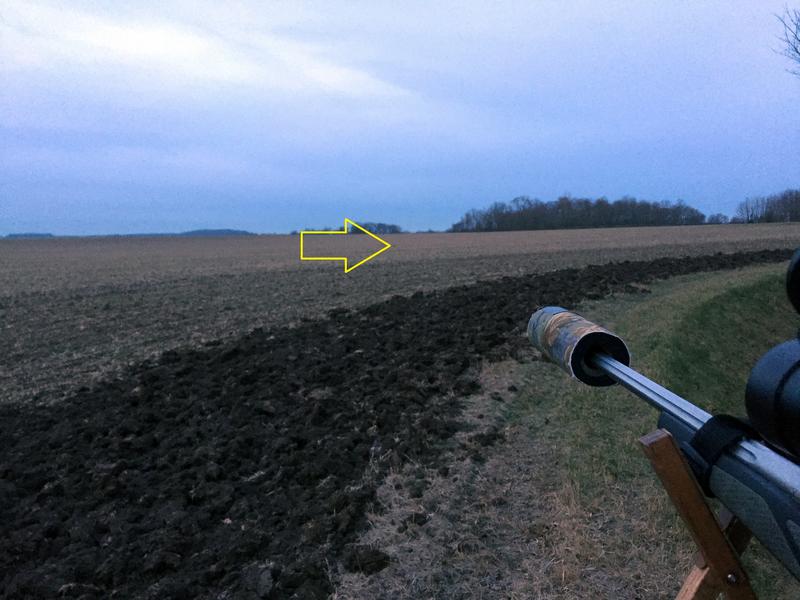 As the CWD was prone, I had to go for a neck shot rather than my usual heart/lung shot.
Ti
issssh-
pok!
The 120 grain
Nosler Ballistic Tip
left the rifle at 2,775 feet per second and hit the deer 0.13 seconds later, doing
biblical
damage to the impact area. Death was instantaneous.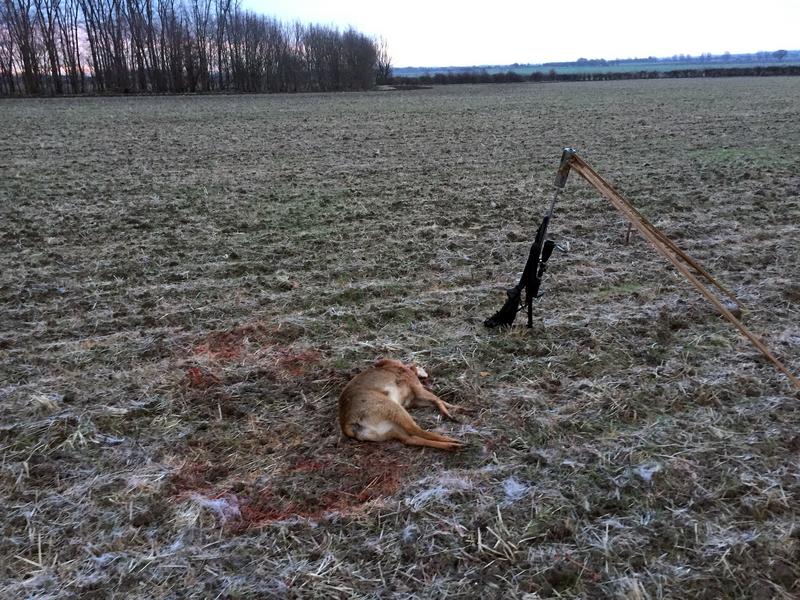 My final firing position was at the edge of the trees, top dead centre, where the ploughed strip turns 90 degrees
Time for the housework: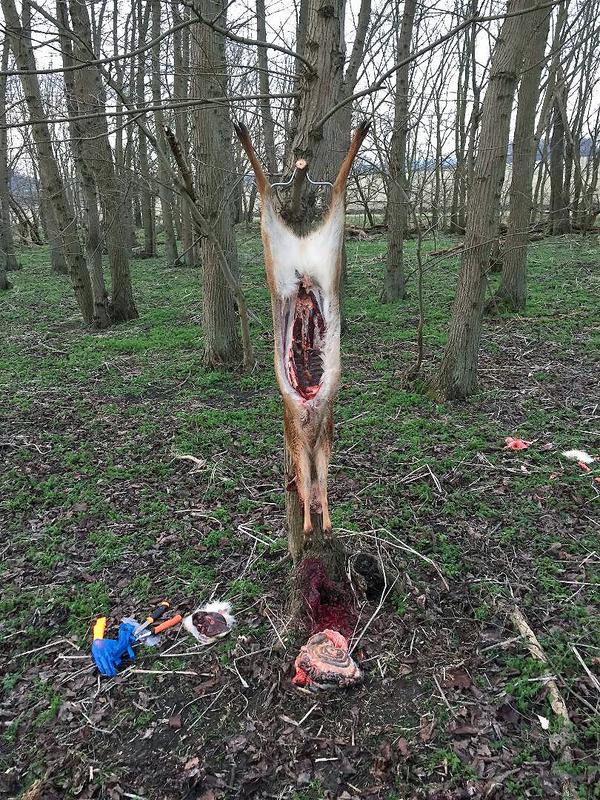 Liver on hide by knives;
mesenteric lymph nodes
atop rumen after inspection
Into my expanding waistpack/rucksack: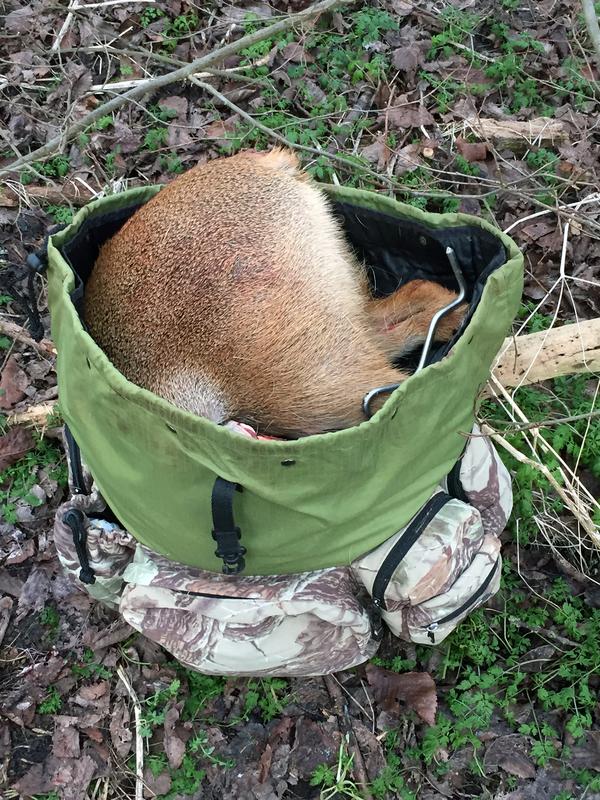 After skinning at home and removing some of the large deposits of winter fat: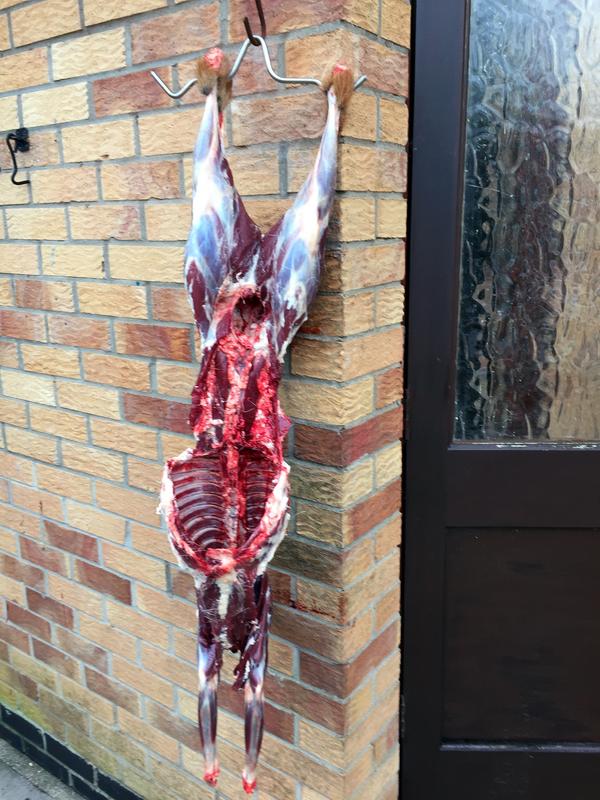 About 2 3/4 hours from harvest to my deer fridge
I can't find my spring balance at the moment, but I'd guesstimate that's about 12 to 15lbs. of delicious, nutritious, close-to-organic meat for my farmer at everyone's favourite price: Free!
A good morning.
maximus otter
Last edited: