Specifically, places that attract crime and criminal behavior for no apparent reason.
There are places that attract criminal-type behavior for reasons that are easy to see - say, a bad neighborhood, no police presence, a landlord who looks the other way or the place is secluded or abandoned, etc. What I'm interested in are places where crime really shouldn't keep springing up, but does anyway.
What brought this to mind is a particular place in our town. It's a certain small section of the public park, neither secluded nor especially private, which seems to be a hotbed of predatory or criminal activities. It's certainly not lacking a police presence, either - people are busted there often enough. And yet you can't go there without someone trying to buy or sell you drugs, solicit sex or drag you into the bushes or something.
And even though the public restrooms in this section are right next to the road (which is well trafficked and regularly patrolled by the cops) there is always some twitchy person hanging around trying to peer over the stalls.
Growing up in this town, I'd seen any number of such predatory type behaviors in this one spot, despite the park being very large and having plenty more secluded and less trafficked areas in it. I'd avoided this part of the park since moving back, but my son went to a swimming party there the other day (because, in theory, it's meant to be a family friendly place) and I hadn't turned my back for one minute when some shady guy was trying to flog some obviously stolen property to my husband. Some things don't change, I guess.
After the party was over, my son commented that, although he thought the place looked nice, the whole time he was there, he kept feeling like he was being watched by someone with bad intentions.
Anyway, I was curious if anyone else had experience of similar places, or theories about why such places might attract certain activities. I really don't know if this is a common thing or perhaps it's just our local "criminal element" that are such creatures of habit, they keep returning despite the repeated arrests.
I've included some photos to show how innocent the place looks.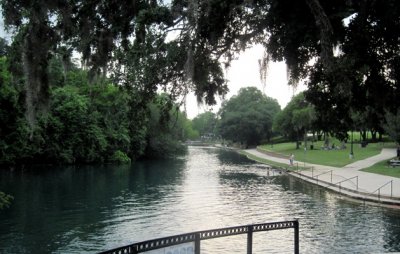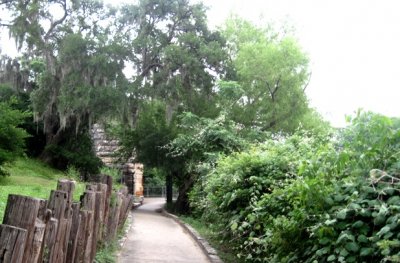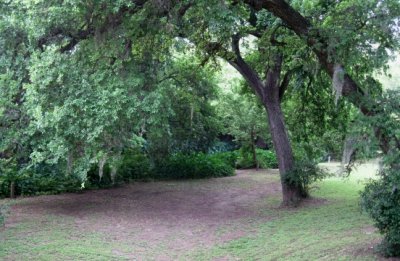 Also, it's worth noting that there are plenty of places to swim in the park, so it can't be only the prospect of briefly-clad swimmers bringing out the creepers to this spot.