OK so it's from Yahoo news so it's probably a load of crap but...
Special Paris rollerblade police unit participate in a training session November 4, 2003. One of their colleagues plays the role of a criminal as the three others practice taking a felon into custody and the difficult task of transporting him to the police station while wearing their rollerblades.
And:
Special Paris rollerblade police unit check a motorist's papers near the Paris Opera during day of service in the French capital. Photo taken October 15, 2003.
[Photo Credit: REUTERS/Philippe Wojazer]
But it's the picture I love: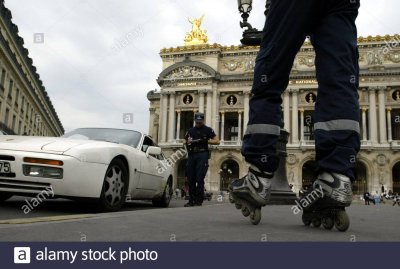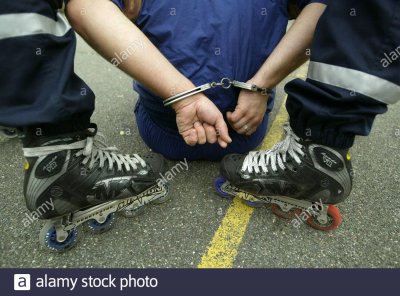 uk.news.yahoo.com/031123/80/eeqdz.html
Link is dead. No archived version found.
Pictures recovered from here:
https://www.alamy.com/special-paris...pe-wojazer-pp03110032-mal-image380819042.html
And here:
https://www.alamy.com/special-paris...pe-wojazer-pp03110032-mal-image380941247.html
Last edited by a moderator: