Joined

Feb 17, 2017
Messages

3,715
Reaction score

10,635
Points

209
My wife and I had lunch today not far from home at a pub in the picturesque town of Burrawang in the Southern Highlands of New South Wales (Australia).
The town sits perched above the Wingecarribee Swamp which according to this site:
https://www.environment.nsw.gov.au/heritageapp/ViewHeritageItemDetails.aspx?ID=5001277
''Is a remnant of a late glacial swamp. It is one of the oldest montane mires known in south-east Australia. Analyses of sediments dated from 15,000 BP (before the present) have provided valuable information about climatic and vegetation changes in Australia since the Pleistocene era.''
It is also reputedly home to a Bunyip.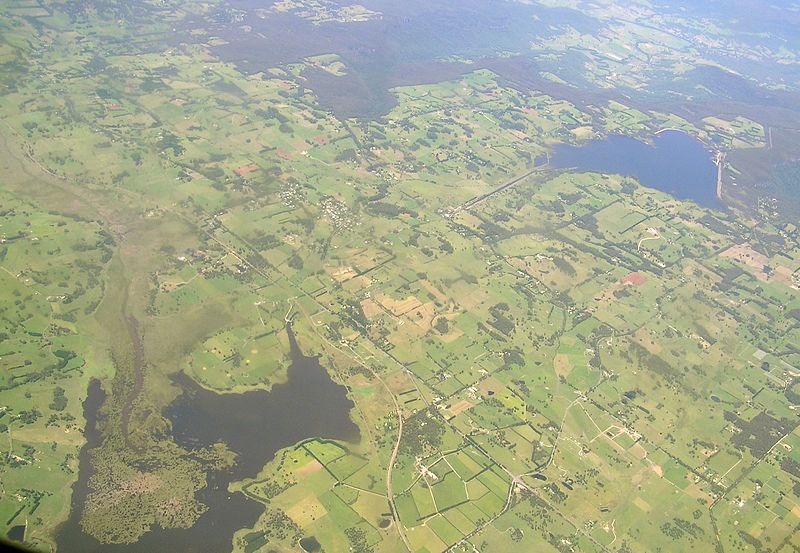 The Wingecarribee/Burrawang Swamp - the home of the Bunyip
I first heard about the Bunyip in the 80's when my friends and I would go to the pub on weekends for a drink or two. My step father was the Deputy Mayor for the Wingecarribe Shire in the 90's and he too spoke of it.
Eating there today reminded me of the story, so I spend some time looking into it this evening.
There's little information online, however, I did come across this great story about a Bunyip hunt by the one and only Tim the Yowie Man.
Here it is...
Tim the Yowie Man: The bunyip hunt
It's not a good look. With a "one, two, three, pull!" a human chain of half a dozen people tightly linking arms attempt to heave me out of the mud. At first, I don't budge, not an inch. Finally, with an embarrassing squelch and a slurp, and with arms and legs flailing in every direction, I'm unceremoniously yanked out of the swamp.

You'd think I'd know better. This is my second hunt for the Burrawang Bunyip, a mysterious creature supposedly lurking in the murky depths of this Southern Highlands swamp. Seventeen years ago, a young, fresh-eyed yowie man was lured to this foreboding stretch of water by the prospect of being the first to photograph a beast which had eluded cryptonaturalists since first spotted in the early 1800s. Disappointingly, during the two-day expedition, all I uncovered were some unusual-looking droppings. They were probably just those of a fox that had over-indulged in too many waterbirds the night before, but despite sleeping with the scat-filled specimen jar next to me, it was pilfered in the dead of the night. Locals just didn't want the true origins of their Bunyip to be exposed.
https://www.traveller.com.au/tim-the-yowie-man-the-bunyip-hunt-2y0o8