Joined

Jul 3, 2009
Messages

1,040
At 05:29 on July 16, 1945, the world changed forever.
The
Trinity experiment
was the first detonation of a nuclear device as part of the Manhattan Project that led directly to the only ever use of nuclear weapons in war.
Decades later, and an unexpected impact from the development and testing of nuclear weapons is a phenomenon known as low background steel.
All steel created after World War II has detectable radiation contamination as a result of the various detonations of nuclear devices in the decades since world War II. This has a distinct effect when the steel is destined for particularly sensitive uses, such as in measuring devices, medical equipment and scientific apparatus.
Hence
low-background steel
, that is steel which was manufactured before 1945, and has been shielded from atmospheric radiation contamination, is sought after for these purposes. But where does such steel come from?
The primary source of low-background steel was
the scuttled German High Seas Fleet, from World War I
, that littered the straits of Scapa Flow in Scotland. Having been deep underwater since the 2018 armistice, these wrecks have been protected from the atmospheric contamination in steel manufactured in recent times.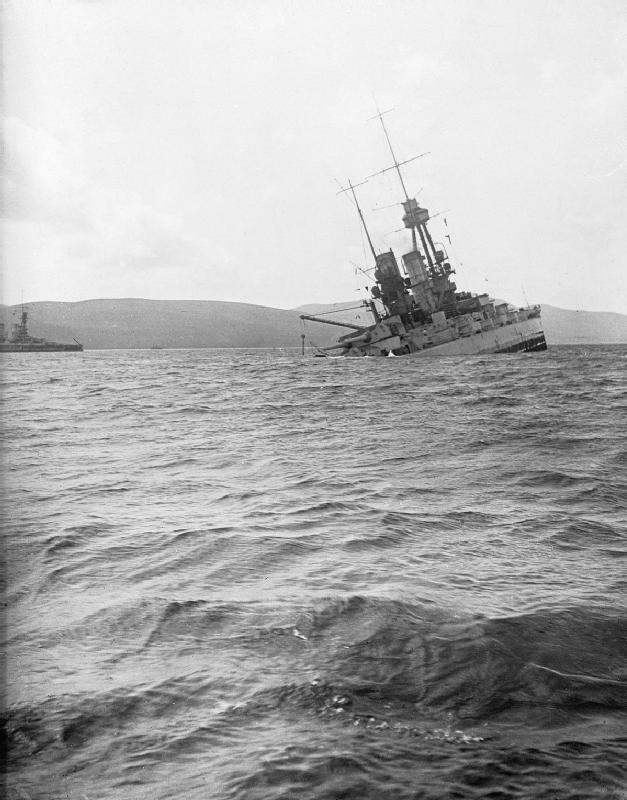 The German High Seas Fleet was scuttled in Scotland after surrender in 1918.
However, since around 2018, there have been
increasing reports of wrecks
, right up to World War II, but previous that 1945 watershed, simply disappearing from the sea bed. From Malaysia, to the Philippines and beyond, wrecks have been plundered or simply removed from the sea bed. These include many war graves, and wrecks as famous as the HMS Prince of Wales. The
UK government said that it was looking into such reports
.
A Malaysian barge recovers steel from sunken Japanese ships.
The scale of the problem is only now only being realised and is leading to the question of why? Why is demand for low-background steel got to such a level that war graves are being openly plundered to retrieve this now precious commodity? Why are people risking criminal sanction and international incident to retrieve this difficult to recover commodity? Where is all of this low0background steel going? Who has the resources to recover these wrecks form often hostile depths?
The issue is that One issue is that while it is primarily steel that is sought after from low-background sources,
lead, brass, and other metals and alloys are also in demand.
The HNLMS De Ruyter thought to be another victim of low-background metal plunder.
While concerns have been raised as to the extent of this plundering, no one has yet been able to say with certainty, why there has, in the last few years, been such an increase in incidence. Demand within the Chinese market for scientific and medical equipment has been speculated as the cause, but what else could be driving such audacious desecration of marine graves?
Last edited by a moderator: