Joined

May 24, 2006
Messages

7,117
Location

Midwich
I'm not entirely sure that either of the following count as 'Fortean' as such, but both events have left permanent imprints in an out of the ordinary sense...
#2
I have posted this before - and was just going to cut and paste or link, but I think the thread may have been disappeared.
Some years back I was walking up above Monsal Dale in the White Peak area of Derbyshire. It's a tramp I've done many times and I'm very familiar with the landscape, so I wasn't seeing anything new.
One of the advantages of being self-employed is that I can shift my timetable around somewhat, and tend to walk during the week, when the paths are quieter than they might be at weekends - and on this particular day, barely a soul was around.
At a point around halfway along the route I made my way up from Monsal Head, a local beauty spot with car park and great views over Ruskin's vale of Tempe - somewhat famous, along with the viaduct that crosses it, from old British Rail posters. Although connected to a focal point for tourists and walkers, the path I follow is not so obvious, and - even on busy days - rarely seems to get used.
I love the White Peak's rolling hills and crags, the ever present network of dry-stone walls, the sense of height that I always feel when on the limestone plateau; and the day in question was truly beautiful - warm, but with a perfect breeze, a deep blue sky, the path crazy with wildflowers, and the hawthorn in bloom.
The day was so beautiful, in fact, that I had to keep stopping - more than usual - to soak it all in.
And then, at some point, a sense of unreality started to strike me: the sky seemed almost too blue, the wildflowers almost too vibrant, the breeze whistling through the walls almost too relaxing - everything was almost too beautiful. At first, I shook off this uncanny (although not unpleasant) feeling, but as I continued walking the sense of an awesome, otherworldly beauty actually increased to a level that became almost overbearing, as if something was quite literally taking my breath away, and - although this is going to sound nuts, now - there came a point where I thought I might actually have died on the path, and be seeing something not entirely of this world. I actually looked down at myself, and back along the path, to see if I was lying down somewhere - and I seem to recall, cliche though it might be, that I pinched my arm as hard as I could.
When I reached the junction with another path I was to take, I actually choked up and sobbed - I think more in the way of some sort of physical release, rather than an emotional response - and did what every true born Brit does in times of emotional overload: sat down and had a mug of splosh.
If I was a spiritual or religious person, maybe I'd say that I had a spiritual experience - or some sort of epiphany. Now, when I look back on it I think of it as the land emphasising something that I knew all along - that nature is absolutely fucking awesome...and don't you forget it.
Although not taken on the same day - these two pictures are from the precise point of view of the place I took my rest, and the conditions are more or less as they were on that day: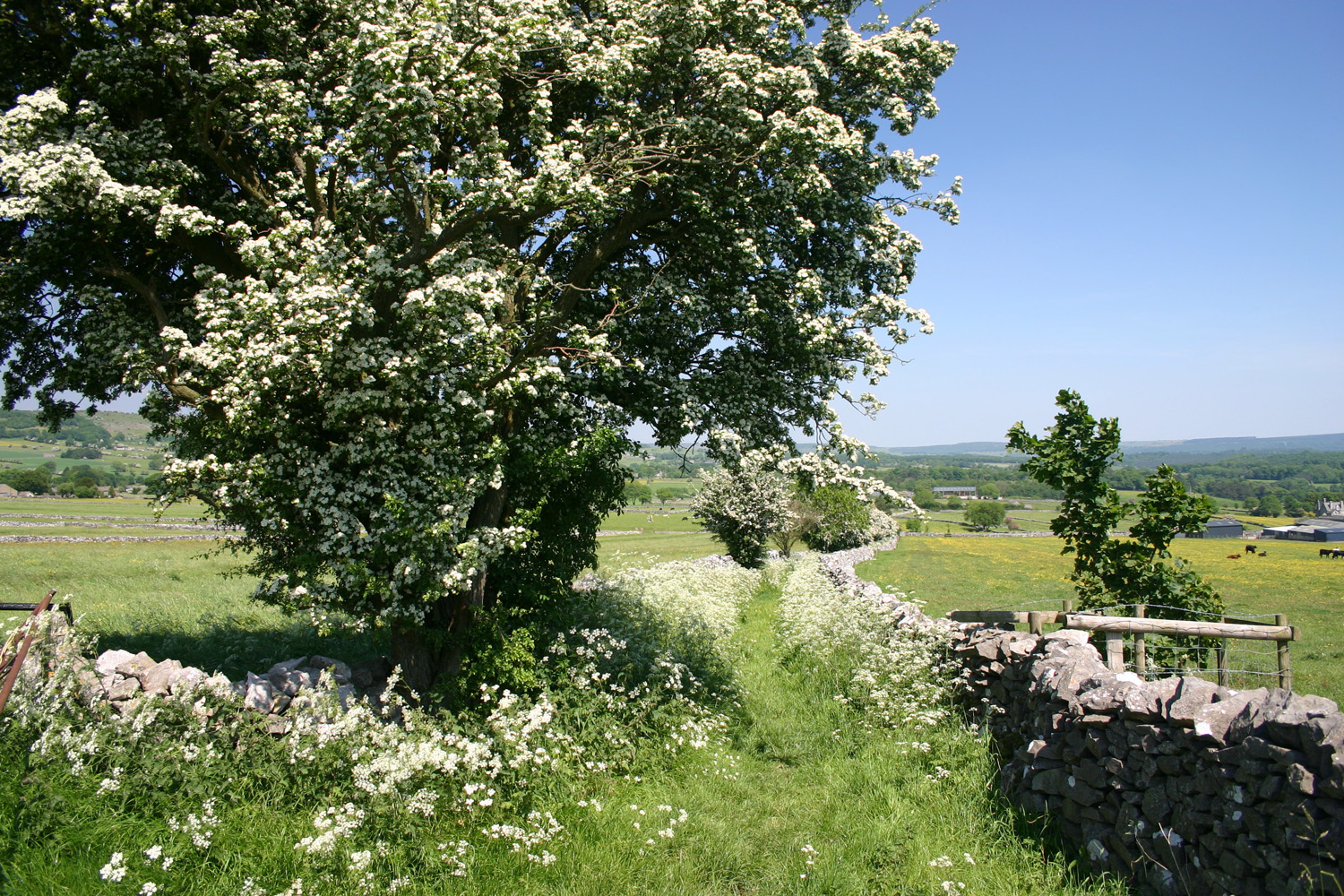 Last edited: