Parish Watch
Staff member
Joined

Oct 29, 2002
Messages

23,150
Likes

19,845
Points

309
Location
The video supplies the story, but--in short--in the late-70s residents of the town of Eugene, Oregon began reporting a barely-audible radio-like wave of unknown origin in their homes and other locations.
There were 150 complaints, many including a variety of medical symptoms that seemed to be associated with the phenomenon.
One description gives: "A high-pitched, barely audible sound accompanied by stuffiness in both ears." It brought on redness of the skin that abated once the witness left the house he was in.
It was ten times more powerful that the broadcasts of any licensed radio station of the era. Said signal was also detected in the air 3000 ft above the city.
Here it is (far broader issues of microwave use also covered)
:
(Interesting channel--suggest you have a click around)
Location
: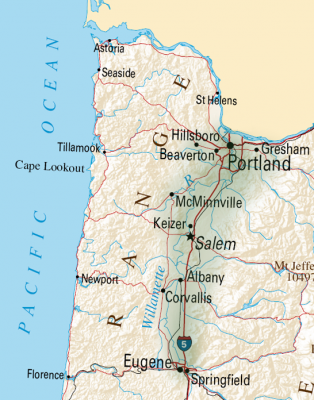 Much in the way of parallels with the recent Cuban Embassy 'sonic weapon' case.
Last edited: