Joined

Dec 22, 2014
Messages

8,966
Location

Wessex and Mercia
I'm not counting those freakish creatures that evolved back in the Cambrian epoch, but was thinking of the most alien-looking animals around today.
Here's my top 3.
In 3rd place, the Devil's Flower Mantis. Thank goodness they don't grow to human size:
2nd, my favourite fish (and Predator lookalike), the Sarcastic Fringehead (which has its own thread here somewhere):
But my no.1 for a decidedly other-worldly animal has to be the Brazilian Treehopper, which looks like something off a Roger Dean album cover.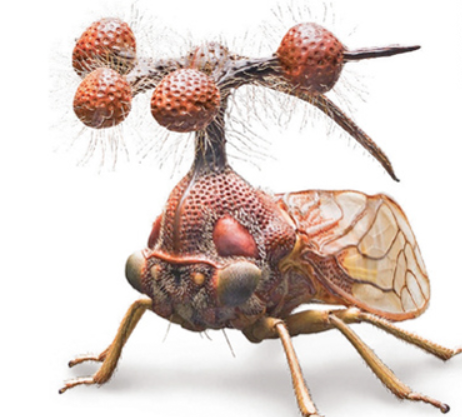 Any others?