Parish Watch
Staff member
Joined

Oct 29, 2002
Messages

29,443
Reaction score

34,682
Points

309
Location
I don't usually collect children's books (you wouldn't believe some of the prices--children tend to shred and deface and rarity equals value), but as an admirer of C. F. Tunnicliffe's stunning depictions of nature I had to pick this up when I saw a 1959 First Edition in near-mint condition (was it kept in a safe?).
In the case of Ladybird books--I'm led to believe--early impressions are not marked as distinct from the actual first batch, but in this case the presence of the errata slip is a pretty concrete distinguishing feature.
Given that this is a book for scavenging children, I'm not sure there has ever been such an important erratum (see below). More generally it's beautiful publication--I just need to wait a few years to find the companion editions in similarly good nick.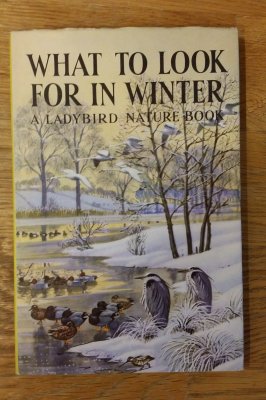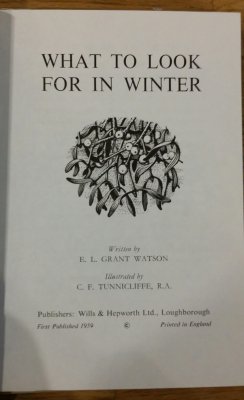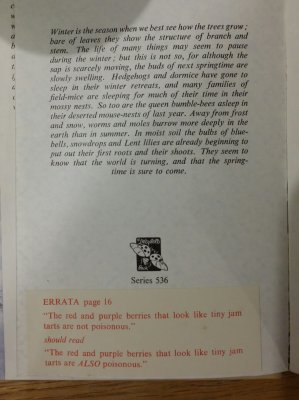 More on the series here:
https://www.stellabooks.com/article/ladybird-nature-series-536-the-what-to-look-for-series
Not where I purchased this, but a fantastic bookseller, by the way.
Last edited: