Joined

Aug 19, 2003
Messages

55,579
Location

Eblana
Who is attacking Dallas Zoo?
Monkeys missing from Dallas Zoo in fourth suspicious incident​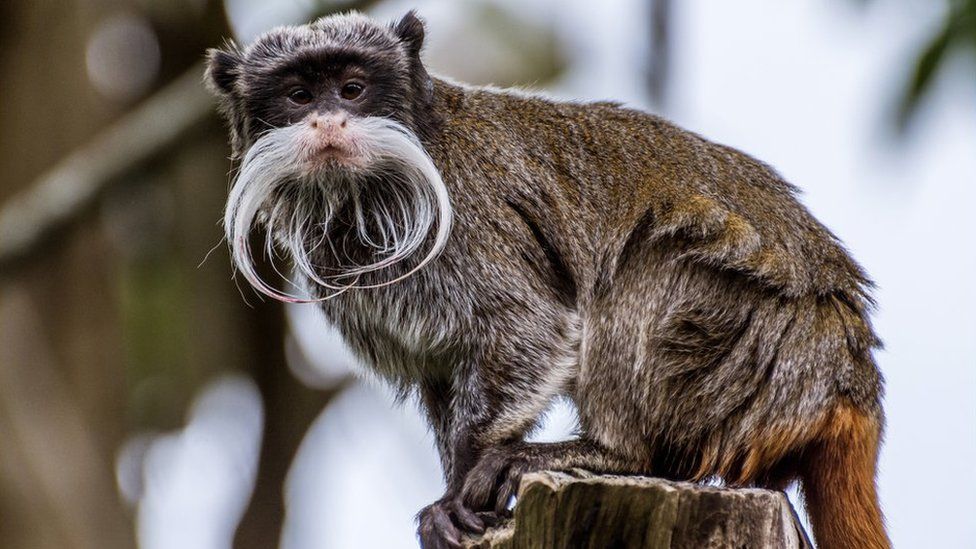 IMAGE SOURCE,STEVE CLANCY
By Imogen James
BBC News
Two monkeys have allegedly been taken from Dallas Zoo - adding to a series of suspicious events including the release of a leopard and a vulture's death.
Police were alerted on Monday when keepers found the emperor tamarin monkeys missing. Zoo staff believe they were taken because this breed would typically stay close to home - and the monkeys were not located in zoo grounds. The zoo also said the enclosure had been "intentionally compromised".
Police said they believed someone had cut an opening in the habitat and taken the two primates.
A string of suspicious incidents began at the zoo earlier this month when a young clouded leopard escaped from its exhibit through a cut-out hole. It was later found safely.
Workers also found deliberate cuts on an enclosure housing langur monkeys - though none got out.
Last week,
an endangered vulture was found dead in its enclosure
with an "unusual wound". The bird was one of only 6,500 on the planet and its death was deemed "very suspicious".
Zoo staff said losing the 35-year-old lappet-faced vulture called Pin was devastating, adding he would be "missed dearly by everyone".
No arrests have been made in any of the investigations, and Dallas police have refused to say if the incidents are linked. ...
Source
:
https://www.bbc.com/news/world-us-canada-64465580