Joined

Apr 18, 2015
Messages

998
Reaction score

2,062
Points

139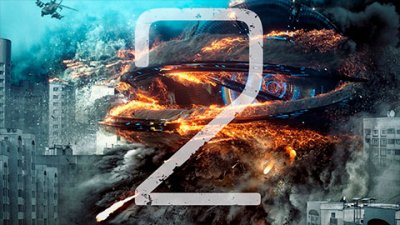 The Sequel to the Russian science fiction adventure thriller ATTRACTION (Pritazheniye) is due out soon:
Invasion
(Vtorzheniye) - AKA
Attraction 2.
It is three years on from the events of the first film. The young lady who met the aliens (Irina Starshenbaum) has been left with enhanced psychic powers and is under investigation by the miltary establishment. However, her awakened powers elicit interest from forces outside the earth too....
It promises to be a visual feast of epic proportions and is scheduled for release on January 1st - the first day of the winter holidays for Russians.
Fyodor Bondarchuk, the director, is known to be something of a strong Putin loyalist. This, however, does not to reflect in his science-fiction films. I took the first one - Attraction (2017) - to be something of a critique of xenophobia and the sequel, according to what I've heard on the grapevine, takes something of an anti-government line. Perhaps it's just a case of Bondarchuk pandering to his young audience? Or... I don't know what.
The only English language trailer I could find comes from
Variety
magazine:
https://variety.com/2019/film/globa...invasion-debuts-trailer-exclusive-1203433647/
N.B We seem to be getting a spate of First Contact/Alien attack movies in Russia at the moment. There is the franchise Outpost (Blackout) - which I mentioned in the horror section - then this, and a film due next year called `Sputnik` which is also about extraterrestrial invasion. This subgenre is new to Russia, as it has not appeared much in their Science fiction previously. Is it just a case of them catching up late with a Western trope? Or d]oes this reflect some current geopolitical preoccupation? Or - as some conspiracists might have it -are Russians being softened up for disclousure?
Guess who'll be sitting in a cinema seat nursing a hangover soon?