I knew the job was dangerous when I took it ...
(ACCOUNT RETIRED)
Joined

Jul 19, 2004
Messages

29,624
Location

Out of Bounds
A sinkhole started by a subterranean collapse and enlarged by heavy rains is threatening a small West Virginia town's police headquarters.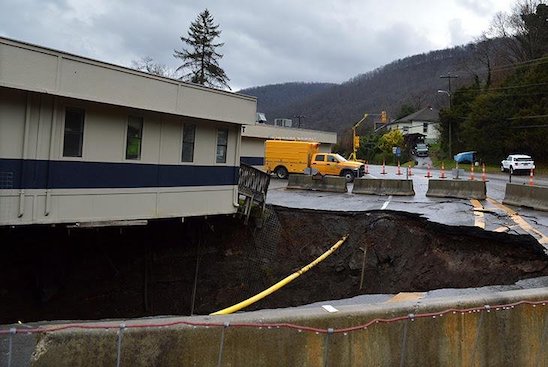 Growing West Virginia sinkhole threatens local police department

A large sinkhole that opened in the West Virginia town of Hinton in June has grown after recent rain and is now threatening to swallow the local police department.

The sinkhole, located on West Virginia Route 20 next to the police department, was about 6 feet wide and about 30 feet deep when it first opened and has since grown due to rain ...
FULL STORY:
https://www.upi.com/Top_News/US/202...eatens-local-police-department/2881668906309/